WND Promotes Old-School Secret-Society Conspiracy-Mongering
Topic: WorldNetDaily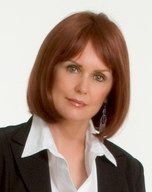 Devvy Kidd is a former regular WorldNetDaily columnist prone to far-right rants like calling for the repeal of the 17th Amendment. Her July 17 WND column is a veritable potpourri of old-school conspiracy theories about "secret socieities":
Nothing in politics happens by accident, so the saying goes and is absolutely true. Our constitutional republic has been under attack for more than a century by individuals who desire to rule the world. You and I are merely underlings who provide massive power and riches to them through the ballot box and our consumer dollars.

Unraveling all the organizations that yank the strings of American politics can be daunting. In 2005, I penned two important pieces for WND: "The treasonous Council on Foreign Relations" and "The treasonous Trilateral Commission." Nothing has changed. Those two organizations are not some harmless think tanks. If you go to the CFR's history page, nuggets of the truth are right there for everyone to see. Elihu Root headed the original CFR. The Rothschilds and Wall Street were instrumental in financing the Bolshevik Revolution. Root was the bag man to deliver $20 million to the Bolsheviks who were founded by mass murderer Vladimir Lenin and Alexander Bogdanov.

[...]

Seemingly harmless groups like the Alfalfa Club draw little if any attention, even from the compromised "mainstream" media. The Alfalfa Club meets once a year for a big dinner – 200 attendees who pay $200 per plate and no media. The official list of inductees (not invited dinner guests) is an eye opener.

Past presidents, both Bushes and the current impostor president, Barry Soetoro, aka Obama, have attended Alfalfa dinners. If you haven't made the inner circle of elites, don't expect an invitation. In 2012, attendees included John Boehner, John Kerry and out-going club president, former associate justice of the U.S. Supreme Court Sandra Day O'Connor, who, in the infamous Lawrence v Texas sodomy set-up case didn't deny homosexuality is a voluntarily chosen lifestyle.

[...]

One the more important things I've written is an in-depth research piece regarding who is behind the curtain and the evil agenda choking our beloved republic to death. "The House That Evil Built" will connect the dots and give you the truth – especially about secret organizations like the Skull and Bones. It's real, and we ignore the bigger picture at our own peril. When one starts peeling back the layers, the number of secretive groups boggles the mind, but if we the people are ever going to take back our country to self-governance instead of totalitarian domination, we must identify those destroying it and stop supporting them.
Remember that WND's online store still sells conspiracy books making similar claims.
Posted by Terry K. at 2:04 PM EDT