NewsBusters Pretends 'Stand Your Ground' Had Nothing To Do With Zimmerman Trial
Topic: NewsBusters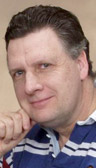 NewsBusters appears to want to squelch discussion of "stand your ground" laws in numerous states by insisting that such laws had nothing to do with the trial of George Zimmerman in the death of Trayvon Martin:
Tom Blumer complained that New York Mayor Michael Bloomberg suggested that "'stand your ground' was at issue in the Zimmerman trial. It wasn't." Blumer added, "Bloomberg appears to be saying that the mere existence of 'stand your ground' laws encourages people who are armed to defend themselves if they are attacked and fear serious bodily harm. Even in the unlikely case that it's true, why are we supposed to have a problem with that?"

Scott Whitlock asserted that "the Florida case had nothing to do with stand-your-ground. Zimmer[m]an's case was based on self defense." Whiltock then likened those making such a claim to "9/11 truthers and conspiracy theorists."

Noel Sheppard responded to Stevie Wonder's announced boycott of states with stand-your-ground laws by saying, "Maybe someone should inform Wonder and all the other ignorant reactionaries on the left that "Stand Your Ground" had nothing to do with this case."
In fact, while "stand your ground" was not specifically invoked by Zimmerman's defense lawyers, it's the centerpiece of Florida self-defense laws, and jury instructions in self-defense cases in Florida have changed because of "stand your ground." Further, one of the Zimmerman jurors has stated that the stand-your-ground law was discussed during jury deliberations.
In other words, it was a factor. NewsBusters simply wants to pretend it wasn't.
Posted by Terry K. at 3:02 PM EDT