MSNBC Host's Descriptions Not As Imaginary As MRC Thinks
Topic: Media Research Center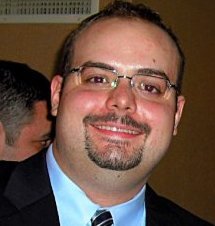 Kyle Drennen writes in a July 15 Media Research Center item:
On his 11 a.m. ET hour MSNBC show on Monday, host Thomas Roberts condemned America's current social contract as being "so wrong," launching into an angry rant about the supposed persecution of certain groups in the country and making demands of his liberal network to move even farther left: "I want to challenge this network. We had to have an 'I am other' agenda..."

Roberts recited imagined lines of attack against such groups: "Being an other, whether it's LGBT, because you're then suspected of being a pedophile and a rabid disease carrier. And if you are a woman, well, you certainly don't have a right to your own body and your own reproductive health because if you do, then you're just a slut who wants to sleep around and use abortion as birth control. And then if you're Hispanic, well you're just a taker, you're not a maker, and you want to come here and have anchor babies and you just want to lay off the land."
But Roberts didn't imagine those lines of attack -- they come straight from real life.
Denigrating gays as disease-ridden pedophiles is the stock in trade of homophobes like WorldNetDaily's Les Kinsolving and other anti-gay activists. The idea that woman talking about birth control makes her a slut is what Rush Limbaugh said about Sandra Fluke last year -- an attack the MRC condoned and even encouraged. And immigrant- and Hispanic-bashing is what the typical Fox News viewer believes in.
If Drennen think Roberts merely "imagined" those lines of attack, he's not a very good media monitor.
Posted by Terry K. at 3:28 PM EDT