WND Ignores Agreement To Bash Colorado Gun Magazine Law
Topic: WorldNetDaily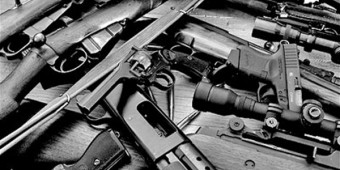 Jack Minor uses a July 13 WorldNetDaily article to falsely fearmonger about "draconian gun control laws" in Colorado, particularly one involving gun magazines:
The laws include a ban on any magazine that can be modified to hold more than 15 rounds. Since magazines have a removable plate on the bottom to ease in cleaning, the law can be interpreted as a ban on the sale of all magazines in the state. Additionally, the law prohibits the simple act of handing a magazine or firearm to a person to assist with clearing a jam, calling it an illegal transfer.
But Minor failed to tell his readers about an agreement between Colorado state attorneys and county sheriffs -- made public three days before Minor's article was published -- that avoids exactly what he was fearmongering about. The Associated Press reported:
Both sides agreed that magazines that have removable baseplates won't be considered part of ban and won't be seen as being adaptable to hold more rounds than what the law allows. Attorneys also agreed to clarifying language about what happens to larger magazines that were grandfathered in. People who temporarily hand a larger magazine to a shop owner, for example, won't be deemed to have lost "continuous possession" of it in violation of the law.
Minor wouldn't have had much of an article if he had told the full truth about the gun magazine law.
Posted by Terry K. at 1:36 AM EDT