When Did Mike Zullo Become A Lieutenant?
Topic: WorldNetDaily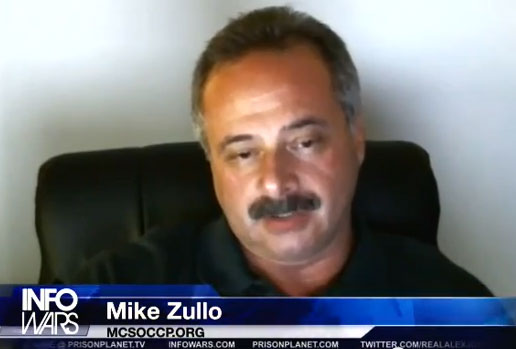 WorldNetDaily still hasn't given up on birtherism yet. From a July 13 WND article by Bob Unruh:
The dispute over Barack Obama's eligibility captured the imagination of the American public with stunning revelations, lawsuits, a best-selling book and, finally, the release of what was described as the "original" birth certificate from Hawaii in an attempt to silence the doubters.

Since that time, it's been mostly Obama's defenders gloating and deriding anyone who questions the official narrative as so-called "birthers."

That might change soon, according to the lead investigator for Sheriff Joe Arpaio's Cold Case Posse in Arizona, which was assigned to do a thorough investigation of the document posted by the White House as Obama's birth certification.

Lt. Mike Zullo told WND there is interest being expressed in Congress about the investigation's conclusion that the White House document is fraudulent – an image created on a computer.
Wait -- when did Mike Zullo become "Lt. Mike Zullo"?
We have no idea. Dr. Conspiracy notes that Zullo has also been referred to as "Detective Zullo" and "Commander Zullo," adding: "I have no knowledge (and I have been paying attention) that Zullo bears any law enforcement title in his role heading the Maricopa County Arizona Cold Case Posse, a 501(3)(c) non-profit educational charity. A couple of decades ago, it is reported, Zullo had a job with a municipal police department, but the title he held then is not known."
We've sent an email to Unruh requesting information on Zullo's title, but we have not heard back at the time of this post.
Posted by Terry K. at 2:59 PM EDT