Farah's Thin-Skinned Response to Rachel Maddow
Topic: WorldNetDaily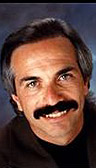 In case you were wondering, WorldNetDaily editor Joseph Farah still can't handle criticism.
A July 13 WND article by Joe Kovacs highlights how MSNBC host Rachel Maddow called Farah's WND "your home for the most-trusted reference material on how President Obama is a gay Muslim murderer and obviously foreign," and that the Republican Party is "spotlighting the most ambitious Republican federal officeholders in the nation alongside the nation's leading proponents of the theory that our country's first black president could not possibly be American, he must be secretly foreign, his presidency is illegitimate and it's a giant conspiracy."
Farah's petulant response:
"If you want to get an idea of how the state-run press will look in Maddow's Stalinist dream world, you can get a pretty good idea just by watching her show. She smears people with fallacious accusations, offers no opportunity for another point of view, is afraid to invite her targets on to mix it up with her and relies on name-calling and personal attacks rather than anything remotely connected to facts. But at least she called me handsome. I guess some facts are undeniable – especially if you're going to use a picture."
Notice that Farah never states what, exactly, is "fallacious" and not "remotely connected to facts" in what Maddow said -- perhaps because he knows Maddow is telling the truth. He merely issues a personal attack of the kind he supposedly opposes by baselessly claiming that Maddow favors a "Stalinist dream world."
Accusing someone of telling lies and then refusing to detail what those supposed lies are is the language of a demagogue. It seems Farah is the one who really wants a "Stalinist dream world."
Posted by Terry K. at 10:20 AM EDT
Updated: Monday, July 15, 2013 10:20 AM EDT