CNS: Spending Money to Educate About HIV Is A Waste
Topic: CNSNews.com
CNSNews.com is keeping up its insistence that any money spent on gay-related issues is a waste.
Ryan Kierman complains in a July 2 CNS article that "The National Institutes of Health is spending $375,087 on a grant that will target Spanish-language ads at gay "foreign-born" men to persuade them to use condoms and get tested for HIV." Kierman went on to ask the lead reserarcher on the project "if the ad campaign would specifically be targeting illegal aliens," as if that was a bad thing.
This is the latest LGBT-related expenditure to be featurecd on CNS' "Waste Watch" page: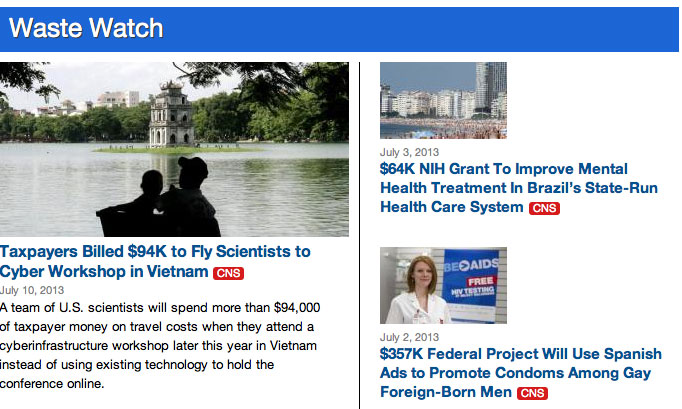 CNS has yet to identify any LGBT-related federal spending that it does not consider to be a "waste."
Posted by Terry K. at 5:40 PM EDT