NewsBusters Turns a Blind Eye To Limbaugh's Admission of Fox's Bias
Topic: NewsBusters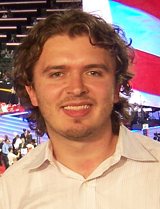 Matthew Sheffield -- who is not the cutting-edge new-media thinker he wants people to think he is -- is apparently not going to concede the existence of right-wing media bias, even while he's quoting Rush Limbaugh admitting it.
In a July 9 NewsBusters post, Sheffield meticulously documents how Limbaugh "officially clarified" that he did not tell a caller to stop watching Fox News. He documents further:
After addressing that bit of misinformation, Limbaugh spoke further about an experience he had had on the cable channel's Fox and Friends morning show where he had wanted to talk about immigration and the future of the Republican Party but was told by producers that the show was not interested in the topic. Despite pushing back against that refusal (for which Limbaugh imputed no motive), he insisted that he was still a fan of the only non-left national television operation in the country.

"Fox and I, we're on the same team. Even Obama has said the only opposition he's got left is me and Fox," Limbaugh argued. "But see, these people in the media, they can't stand it. They can't stand that there's even two voices of opposition to Obama and liberalism, so now they're seeking to drive a wedge here, and they're trying to create these stories that I, El Rushbo, am urging people not to watch Fox."
Even though he directly quoted Limbaugh clearly admitting that he and Fox are "on the same team" and "two voices of opposition to Obama and liberalism," Sheffield did not comment on it, conceding only that Fox is "non-left" -- which, in truth, makes it right-wing.
Admitting that, however, would undermine the "liberal bias" narrative of his employer, so that won't be happening anytime soon.
Posted by Terry K. at 11:17 PM EDT