WND's Klein Bashes Soros For Supporting Muslim Brotherhood -- And Its Opposition
Topic: WorldNetDaily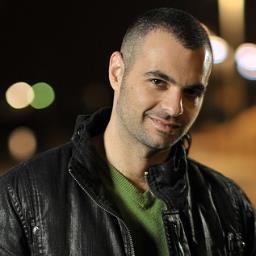 Shorter Aaron Klein: Whatever's happening in Egypt, it's George Soros' fault.
Klein devoted a July 4 WorldNetDaily article to complaining that "Mohamed ElBaradei, the favored candidate to head a transitional government in Egypt, was a longtime member of a George Soros-funded 'crisis' group with deep ties to the Middle East revolutions." That would be the International Crisis Group.
If this sounds somewhat familiar, you're right -- two years ago, Klein was blaming Soros and the ICG for helping to instigate the overthrow of Egyptian dictator Hosni Mubarak (for whom he was shilling back then).
As we've documented, a February 2011 article by Klein cherry-picked an ICG report to claim that it endorsed allowing the Muslim Brotherhood to take power in Egypt. In fact, the ICG stated that the Muslim Brotherhood should moderate its views and act more democratic.
So: Not only has Klein portrayed Soros and the ICG as supporting the Muslim Brotherood, he's portraying that as supporting the Brotherhood's opposition. Presumably, Klein would rather we not notice these contortions.
(h/t Right Wing Watch)
Posted by Terry K. at 12:07 PM EDT