WND's Farah: I Hate Paula Deen's Critics More Than Deen, So I Started Selling Her Books
Topic: WorldNetDaily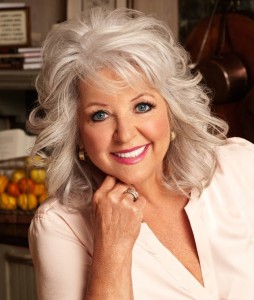 In his July 5 WorldNetDaily column, Joseph Farah explains the tortured thought process that led him to add Paula Deen's books to his online store. He decries "the vitriolic, unforgiving, ravenous wolf-pack reaction to her racial indiscretions," but "another side of me thinks she's getting just what she deserves" because she's an Obama supporter: "Paula Deen is a Democrat through and through – which really shouldn't surprise anyone given that her party was founded as the political wing of the Ku Klux Klan and fought desegregation and civil rights through the early 1960s."
Farah doesn't mention, of course, that the Democrats who weren't eager to give up their racism usually gravitated toward the Republican Party.
Ultimately, it all came down to which side he disliked more (and, of course, a money-making opportunity):
If they can do it to Paula Deen, they can do it to anyone.

And there is no accountability for these corporate Torquemadas.

They don't even care about their own bottom line!

Paula Deen's publisher had the No. 1 book at Amazon in pre-release – and decided to kill the book!

How far will people like that go to atone for their own guilty consciences? Whatever happened to the Christian notion of "He that is without sin among you, let him first cast a stone"?

So it comes down to this: Whom do I like least – Paula Deen or her persecutors?

For me, it's an easy call. I despise her persecutors.

That's why I directed my company's retail division to offer all of Paula Deen's books to the public – and to promote them as well. Why? To stick a finger in the eye of those pompous, self-righteous publishers, TV networks, big-box chain stores and everyone else looking to raise themselves up by tearing down Paula Deen.

In fact, I'll go one further: If Paula Deen is looking for a publisher who still believes in free enterprise and the First Amendment to distribute her new book, I'm just a phone call or email away. I'm obviously not sugar-coating it. I'm not sucking up or making excuses for anything Paula Deen has done. I just believe to preserve a free society, we have to guard vigilantly against witch hunts like this.
Unless those witch hunts are conducted by Farah and WND, in which case they're perfectly fine.
Posted by Terry K. at 8:30 AM EDT