WND Dishonestly Portrays CDC As Clueless On HIV
Topic: WorldNetDaily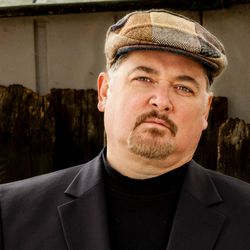 Steve Peacock writes in a June 16 WorldNetDaily article:
If one believes the Centers for Disease Control and Prevention, the reason certain populations in the U.S. report more cases of HIV isn't a mystery.

Except to the Obama administration.

The administration seems perplexed about why homosexuals – whom it defines as "men who have sex with men"– along with racial and ethnic minorities, transgender persons and youths 13-29 continue to represent the "overwhelming majority" of the 50,000 new HIV cases reported annually in the U.S.

So now the Obama administration, through the CDC, is working to amass a list of researchers who could investigate and publish, independently of the government, conclusions about "this health disparity in the HIV epidemic," according to a sources-sought notice that WND discovered via routine database research.
That's an apparently deliberate misinterpretation of what the CDC is looking for. It's not questioning that "men who have sex with men" make up the "overwhelming majority" of new HIV cases -- it wants to know why new cases of HIV has remained relatively constant and arguably high in recent years. From the CDC solicitation Peacock cites:
Thirty years into the HIV/AIDS epidemic, many advances have been made in HIV prevention, care, and treatment. Great strides have been made in the development of faster and more efficient HIV testing and screening technologies, and in medical treatments that allow HIV-positive persons to live long and productive lives. Yet despite these efforts, approximately 50,000 Americans are infected with HIV each year, and the overwhelming majority of these new infections remain among minority and vulnerable communities, such as racial and ethnic minorities, men who have sex with men (MSM), transgender persons, and youth (aged 13-29). This health disparity in the HIV epidemic is anchored in long-standing social issues, such as racism, discrimination, stigma, poverty, incarceration, and healthcare inequity.

In July, 2010, President Barack Obama unveiled the first National HIV/AIDS Strategy (NHAS) for the United States, a coordinated national response to reduce the burden of HIV in the U.S. by 2015. The strategy outlined 3 major goals: (1) reduce the number of people who become infected with HIV; (2) increase access to care and improve health outcomes for people living with HIV; and (3) reduce HIV-related health disparities. The strategy emphasizes focusing efforts in communities where HIV is highly concentrated, and by addressing HIV in these communities, lowering the collective HIV risk of all Americans.
The Centers for Disease Control and Prevention (CDC), Division of HIV/AIDS Prevention (DHAP) provides leadership in helping to control the HIV epidemic. To continue these efforts and in alignment with NHAS, DHAP requires the support of an indefinite delivery, indefinite quantity (IDIQ) contract to (1) conduct qualitative inquiry methods to help answer timely questions related to HIV prevention, and (2) to use the findings to strengthen existing and future HIV prevention efforts. It is increasingly important to understand the issues, behaviors, barriers and facilitators experienced by those at greatest risk for HIV to better focus prevention programs and successfully reduce the number of persons infected with HIV, especially in vulnerable communities, and increase access to HIV treatment and care for all HIV-positive persons.
Peacock's portrayal of the CDC and the Obama administration as being in denial that gays make up most cases of HIV is very dishonest. But do we expect anything else from WND?
Posted by Terry K. at 2:57 PM EDT