WND's Geller Falsely Criticizes 'Moderate Muslims'
Topic: WorldNetDaily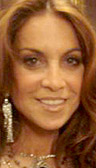 Pamela Geller writes in her June 2 WorldNetDaily column:
Muslims who cited the Quran to explain and justify their ritual slaughter have beheaded a young British soldier in broad daylight on a London street. "Moderate Muslim" groups have issued their usual vague and tepid condemnations, with their usual finger pointing and blaming of anything and everything except Islam's violent teachings. Their leftist media propagandists have fallen into line. But what are the "moderate Muslims" really doing to stop jihad terror?

The kneejerk reaction from Muslim spokespeople and the "leaders" of various Muslim organizations after that bloody beheading in London and the copycat stabbing of a French soldier by a Muslim who is still at large in Paris, as well as the bloody bombing of women, children and families on a bright shiny Monday in Boston, has not been to start real work on reforming Islam. Instead, it has been a secondary attack on the kuffar. We are admonished and schooled on a mythical narrative of anti-Muslim backlash and "Islamophobia." "Moderate Muslims" hold no protests against the jihad here or abroad.
As Little Green Footballs' Charles Johnson pointed out when she made a similar claimat Breitbart.com, "all of the major British Muslim organizations immediately spoke out against this murder, with no 'deflection of responsibility' or 'attacks on the kuffar.'"
Since Geller is too caught up in her anti-Muslim jihad to handle the truth, she attacked Johnson for correcting the record, stating in one tweet, "Cash that check, Chuckie!" Johnson responded to these attacks by Geller and her anti-Muslim compadre Robert Spencer:
I'm being paid with the peace of mind that comes from knowing I did the right thing by renouncing him and his divisive, hateful agenda, and knowing that I'm continuing to do the right thing by exposing him and Geller when they lie, smear, promote fascist groups and ideas, and encourage the ugliest forms of xenophobia.
WND won't tell you any of this, of course. Instead, it lets Geller peddle the fiction that the anti-Muslim thugs of the English Defence League -- with whom Geller has aligned her various "Stop Islamization" groups -- are really holding "freedom rallies."
Posted by Terry K. at 12:30 PM EDT