Logrolling In Our Time: Trump and Newsmax
Topic: Newsmax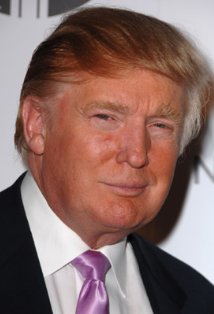 The lovefest between Newsmax and Donald Trump isn't showing any signs of slowing down.
A May 23 Newsmax article is dedicated to ... Trump tweeting nice things about Newsmax:
Donald Trump has expressed high praise for Newsmax and its CEO Christopher Ruddy. The billionaire mogul tweeted: "Newsmax Media is one of the top media outlets in the country. Chris Ruddy has revolutionized political commentary and reporting."

The message was spread far and wide: Trump has more than 2,227,000 Twitter followers. And his TV show "Celebrity Apprentice" is one of NBC's most highly rated programs.

Newsmax is indeed a "top" media outlet — Newsmax.com has reached the No. 1 position in comScore's News/Politics category.

Of the 61 million Americans comScore tracks seeking political news across all digital platforms, more than 13 million monthly unique visitors turned to Newsmax.com's political sites, exceeding such competitors as Huffington Post and Fox News in March.
As we detailed, Newsmax had to compare its entire website to mere parts of others to be able to say that.
Posted by Terry K. at 3:57 PM EDT