WND Transgender Freakout Watch
Topic: WorldNetDaily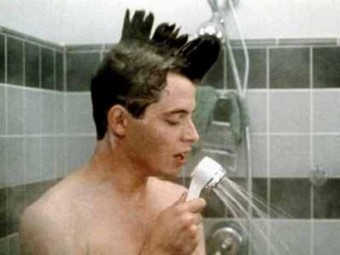 A May 10 WorldNetDaily article by Drew Zahn about California considering accommodations for transgenders in school does what it usually does:
It dishonestly frames the issue as co-ed locker rooms, as with the headline "State order girls' locker rooms open to boys."
And It nonsenically illustrates the article with an image from "Ferris Bueller's Day Off" of the lead character taking a shower. WND did the same thing last year.
And, as usual, Zahn does not let anyone respond to the anti-LGBT talking points from anti-gay organizations that take up much of the article.
And WND wonders why nobody believes them.
Posted by Terry K. at 12:26 AM EDT
Updated: Monday, May 13, 2013 12:28 AM EDT