The Week In Larry Klayman's Failed Lawyering, 'Nuts' Edition
Topic: WorldNetDaily
Failed lawyer Larry Klayman just keeps on failing at his lawyering.
First, Phoenix New Times reports regarding Klayman's representation of a tea party group that's defending Sheriff Joe Arpaio against a recall:
Earlier this week, Klayman sent an e-mail to Respect Arizona chairman William James Fisher, saying yet again that a lawsuit was coming unless he ended the recall effort against Arpaio.

Fisher responded, "Mr. Klayman: Here is my reply. Nuts!"

This, from the famous WWII reply to the Germans from American General Anthony McAuliffe, which has a rough translation of, "Go to hell."

So, Klayman thought he'd "cc" a buddy on there, but also hit "reply" to Fisher, and Respect Arizona's Lilia Alvarez ended up in the "cc" field, too.

Klayman's response:

"WHAT KINDA NUTS IS TALKING ABOUT. DOES THIS HOMO WANT MY NUTS! HA. LETS GO TO WAR. BEST, L"

Although Respect Arizona sent us the e-mail chain, we called over there to make sure this was a real thing, and they assure us it is. Perhaps we have a hard time believing someone in Klayman's position could be this dumb.
We do too, but we keep being proven wrong.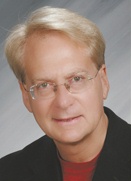 Meanwhile, Klayman filed his latest soon-to-be-tossed-out-of-court lawsuit, accusing the Phoenix New Times and the Minneapolis City Pages of defaming him by accurately reporting accusations that Klayman "inappropriately touched" his children.
The WND article on Klayman's lawsuit, as you might expect coming from one of his most loyal clients, is very friendly to Klayman's side of the story, letting him rant against media that is part of the "radical gay, lesbian and transgender 'rights' and pro-illegal immigrant agendas of the far left" and who are out to get him for defending Arpaio and Bradlee Dean. WND uncritically repeats Klayman's claim that "the charges had been leveled 'for strategic purposes' by his former wife" and that Klayman "has never been found by any legal entity or agency to have sexually abused his children…"

Also, despite quoting a representative of the papers' parent stating that it "stands by the accuracy of its published report regarding the Ohio court decision concerning Mr. Klayman," WND also refused to explain what exactly was said about Klayman in that court decision -- indeed, the term "inappropriate touching" never appears in the article even though it's key to the allegations.
For the record, here's what Klayman and WND won't tell you about what the Ohio court said on the subject, quoting from their ruling:
Klayman argues that the magistrate's finding that he engaged in inappropriate touching of his child was against the manifest weight of the evidence.

[...]

The magistrate heard evidence from the children's pediatrician who reported allegations of sexual abuse to children services, and from a social worker at children services who found that sexual abuse was "indicated." Although the social worker's finding was later changed to "unsubstantiated" when Klayman appealed, the magistrate explained that the supervisor who changed the social worker's finding did not testify. The magistrate pointed out that he was obligated to make his own independent analysis based upon the parties and the evidence before him. In doing so, the magistrate found

on more than one occasion [Klayman] act[ed] in a grossly inappropriate manner with the children. His conduct may not have been sexual in the sense that he intended to or did derive any sexual pleasure from it or that he intended his children would. That, however, does not mean that he did not engage in those acts or that his behavior was proper.

The magistrate further found it significant that although Klayman denied any allegations of sexual abuse, he never denied that he did not engage in inappropriate behavior with the children. The magistrate further found it notable that Klayman, "for all his breast beating about his innocence * * * [he] scrupulously avoided being questioned by anyone from [children services] or from the Sheriff's Department about the allegations," and that he refused to answer any questions, repeatedly invoking his Fifth Amendment rights, about whether he inappropriately touched the children. "Even more disturbing" to the magistrate was the fact that Klayman would not even answer the simple question regarding what he thought inappropriate touching was. The magistrate stated that he could draw an adverse inference from Klayman's decision not to testify to these matters because it was a civil proceeding, not criminal.

After reviewing the record, we find no abuse of discretion on the part of the trial court in overruling Klayman's objections regarding the magistrate's finding that Klayman inappropriately touched the children.
In other words, Klayman was never exonerated from the behavior he was accused of -- he refused to answer any questions about it out of fear of self-incrimination. Does Klayman realize that his lawsuit opens him up to further questioning about his alleged "inappropriate touching," and that a repeat performance of pleading the Fifth would be even more frowned upon as well as self-incriminating?
Somehow, despite such demonstrated incompetence and disturbing behavior, Klayman keeps getting hired as an attorney. We don't get it either.
Posted by Terry K. at 12:53 AM EDT
Updated: Tuesday, April 2, 2013 12:56 AM EDT