Ted Nugent Moves Downmarket To WND
Topic: WorldNetDaily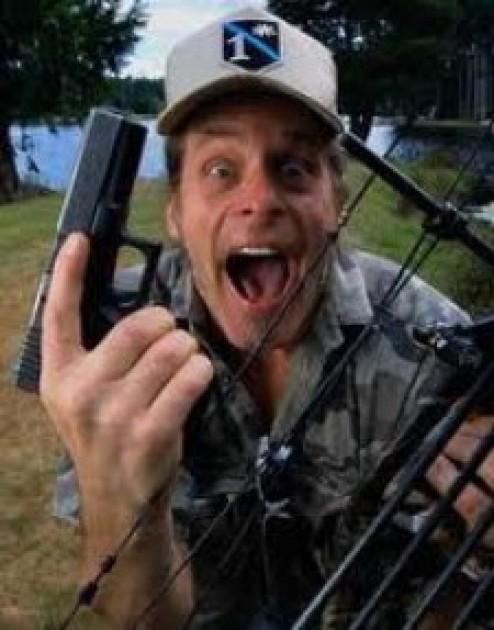 WorldNetDaily may have launched Bill O'Reilly into newspaper syndication many eons ago, but WND is now turning into a spot for pundits on their way down that want the freedom to be as insanely hateful as they wanna be.
Case in point: Ted Nugent.
WND announced in a Feb. 6 article that Nugent had become "an exclusive WND columnist" with a column called "The Ted Offensive." (Because 40-year-old Vietnam War allusions are always cutting edge and popular with the kids.) But Nugent previously wrote for the Washington Times, which as an actual print product is arguably slightly more prestigeous. Then again, the Times is the money-losing plaything of a self-proclaimed billionaire messiah, while WND is merely a birther-obsessed for-profit falsehood-promoting anti-Obama super PAC.
Needless to say, WND was too busy praising Nugent as a "outspoken rock showman, humanitarian and TV host" that they couldn't find room for some of Nugent's more unsavory opinions.
Speaking of unsavory opinions, Nugent gave a Feb. 7 interview to WND radio in which he declared that President Obama and Attorney General Eric Holder are "promoting" racism and that the Obama administration has a "racist agenda."
Nugent is WND's boy now, and since nobody believes WND, there's no reason to believe him either.
Posted by Terry K. at 1:21 AM EST