CNS Thinks Telling The Truth Is A Capitulation
Topic: CNSNews.com
How biased is CNSNews.com? Terry Jeffrey's news service believes that telling the truth is a capituation.
In an ABC interview, House Republican Speaker John Boehner said, " It's pretty clear that the president was re-elected. Obamacare is the law of the land." The Nov. 9 CNS article by Matt Coveron the interview carries thet headline "Boehner Capitulates: 'Obamacare is the Law of the Land'."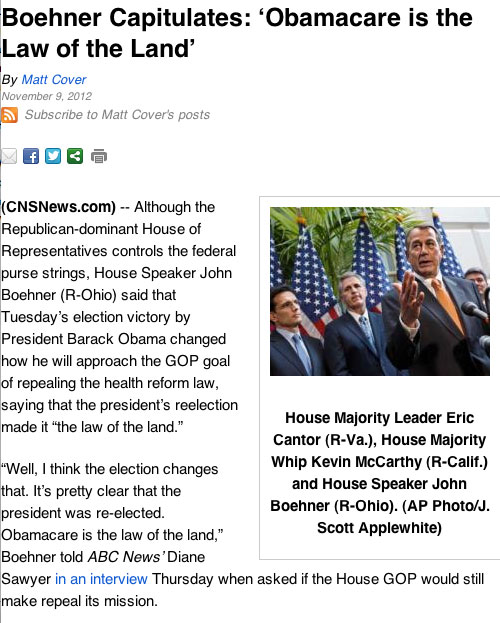 But Boehner is stating an indisputable fact. That's simply the truth, not a capituation. That CNS apparently can't tell the difference between the two tells you a lot about Jeffrey and Co.
Posted by Terry K. at 11:45 PM EST