WND Takes Savage's Side In Dispute With Syndicator
Topic: WorldNetDaily
WorldNetDaily has had a long symbiotic relationship with Talk Radio Network, founded by accused cult leader Roy Masters, whose Oregon ranch was the first home of WND upon its founding in the late 1990s -- and currently operated by his son, Mark Masters. This took its most visible form in WND's close relationship with TRN-syndicated Michael Savage, whose first few books were published by WND.
But now Savage and TRN have broken up, and WND appears to have taken sides -- with Savage.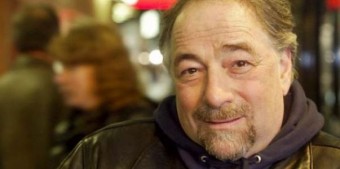 A Sept. 27 WND article touts how Savage won a "historic" legal battle to get out of his TRN contract -- though entertainers trying to get out of contracts are not that uncommon -- uncritically repeating Savage's claims that TRN used "illegal and unenforceable contract provisions" and "other strong-armed tactics" to intimidate him and force him into accepting a "sub-standard agreement." The article contains no comment from TRN; it's noted that "WND contacted TRN, but a staffer said no one in a position to comment was available."
That was followed a few days later with an article touting how Savage's show "has been ranked the No. 1 talk show on the Internet for the third quarter" -- a suddenly irrelevant claim considering that, in the wake of his acrimonious breakup with TRN, Savage is off the air until he finds a new syndicator.
Neither article mentioned WND's business relationship with Savage, as host of his website.
Meanwhile, TRN has replaced Savage with Jerry Doyle, taking a few pot shots at Savage along the way. In the press release announcing Doyle's new job, TRN declared that "For too long, we've had to choose between ratings and salability, but no longer," adding that with Doyle, "stations will get more light and less heat, a show that they can sell locally with pride, but also a show that will respect its stations, advertisers and audiences with a brilliance that sets great shows apart from good ones." TRN goes on to state that Doyle "understands radio isn't about host ego, it's about high levels of performance, and it's about business. Jerry shows up 5 days a week, 3 full hours a day because his work ethic is second to none."
WND's taking Savage's side raises the question of the state of WND's relationship with TRN and the Masters empire. Has Joseph Farah decided he doesn't need TRN anymore now that Savage has left? Will Aaron Klein continue to make appearances on the show of TRN host Rusty Humphries?
We shall see.
Posted by Terry K. at 1:52 PM EDT
Updated: Tuesday, October 2, 2012 1:58 PM EDT