WND Misleads About Bradlee Dean's Prayer
Topic: WorldNetDaily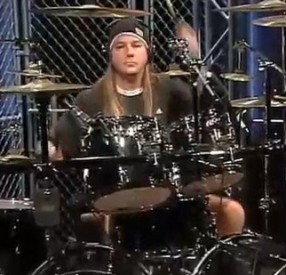 Bradlee Dean is a WorldNetDaily columnist and they share a (decidedly incompetent) lawyer, so it's no surprise that WND has come to Dean's defense by whitewashing his controversial statements.
For instance, in a July 11 WND article, Bob Unruh let Dean swat away controversy over a school presentation Dean led in Iowa:
He said complaints, like that from a mother who said, "They told these kids that anyone who was gay was going to die at the age of 42," were based on distortions.

In fact, Jake MacAulay, a spokesman for the band, had said that the average age of death of a homosexual male is 42 years.
Actually, that alleged statistic is itself a distortion, based on a discredited claim from anti-gay "researcher" Paul Cameron.
WND let the Dean camp mislead again in an Aug. 18 article claiming that Dean's notorious prayer last year in the Minnesota legislature is "still making waves." The unbylined article quoted MacAulay claiming that the reason Dean's prayer caused a stir is because he mentioned praying in Jesus' name.
In fact, as was reported at the time, the controversy was over Dean's insult to President Obama's faith. Dean claimed that "the head of the denomination and his name is Jesus. As every President up until 2008 has acknowledged."
That's just basic reporting. As with its blackout on news unfavorable to birthers, WND won't tell its readers the truth about Bradlee Dean because it will make him look bad.
Posted by Terry K. at 2:05 PM EDT
Updated: Sunday, August 19, 2012 6:05 PM EDT