CNS Still Adding Right-Wing Bias to AP Headlines
Topic: CNSNews.com
CNSNews.com is feeling the need to keep up its unprofessional history of adding right-wing bias to unbiased headlines from the Associated Press.
A July 19 AP article was sent out with the headline "In Florida, Obama criticizes Romney over Medicare."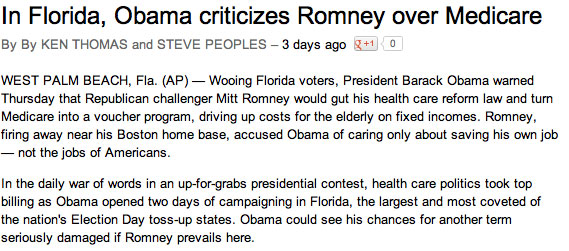 Run that headline through CNS' bias machine, and it pops out with the words "
Scaring the Elderly
" appended to the beginning.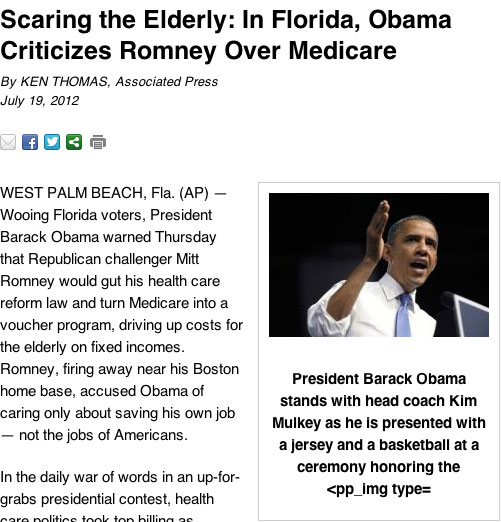 The AP article itself, it should be mention, contains no accusation of Obama "scaring the elderly."
CNS' use of AP articles is only a cover to obscure the massive right-wing bias the rest of the website has. But if it keeps rewriting AP headlines like this, isn't that a breach of contract? Shouldn't the AP pull CNS' membership?
Posted by Terry K. at 12:15 PM EDT