CNS Headline Rewrite Watch
Topic: CNSNews.com
A Nov. 7 Associated Press article was sent out with the headline "Obama to promote ways for veterans to find work."
Run that through CNSNews.com's
bias machine
, and you get the pejorative
headline
"Going After the Veterans' Vote? Obama Plugs Jobs for Vets."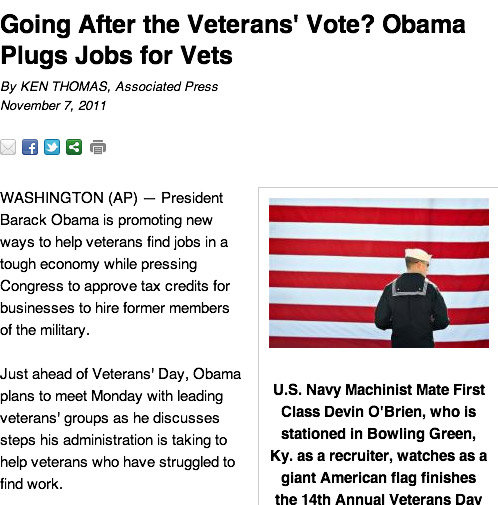 CNS also manages to drag its biased rewriting into the MRC's disparagement of the alleged victims of Herman Cain's sexual harassment. A Nov. 7 AP article carries the headline "Allred says new woman to accuse Cain."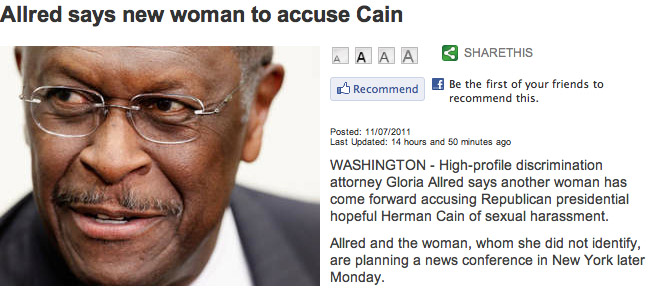 But CNS
changed it
to "Fame-Seeking Lawyer Says Another Woman Will Accuse Cain of Sexual Harassment Monday."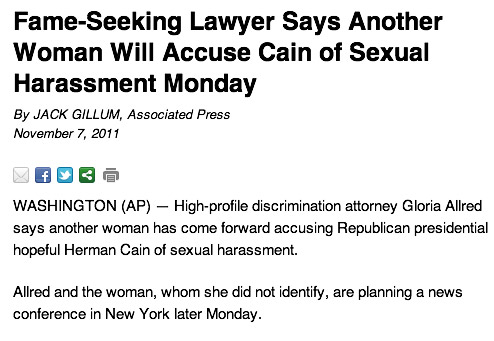 We're pretty sure that the MRC never described Larry Klayman or John Whitehead as "fame-seeking lawyers" for their role in legal action against the Clinton administration.
Can CNS keep rewriting AP headlines to add right-wing bias without AP taking action against it? After all, CNS is damaging the AP brand by injecting bias where it didn't exist before.
Posted by Terry K. at 9:03 AM EST