CNS Adds Bias to AP Headline
Topic: CNSNews.com
The original headline the Associated Press supplied for a May 29 article reads "Obama travels to Missouri to view tornado damage." But when CNSNews.com put the article on its website, it made that headline a subhead and gave it a new, more subjective headline: "Obama Will Visit Joplin, Missouri Today to Belatedly View Tornado Damage."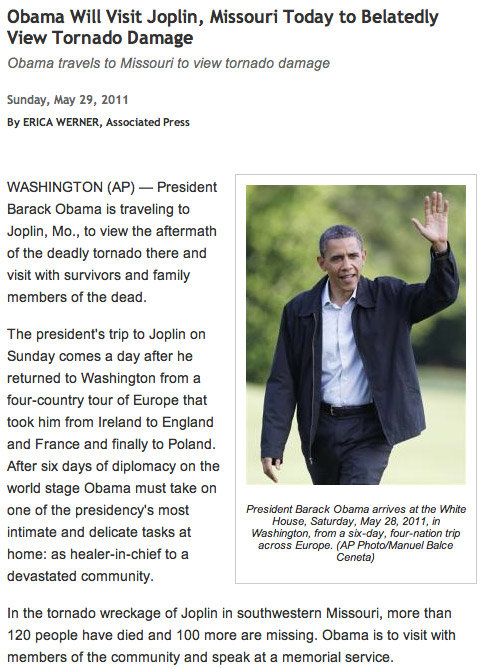 The AP article mentions nothing about Obama visiting "belatedly," only that it comes "comes a day after he returned to Washington from a four-country tour of Europe." CNS is simply adding anti-Obama bias where none existed -- and, presumably, where AP would not approve.
CNS has done this before: It changed another AP headline to denigrate students at a colleges who had available therapy dogs to alleviate stress during final exams as "coddled."
Posted by Terry K. at 10:44 AM EDT