Obama Death Threats Pile Up in WND Poll Comment Thread
Topic: WorldNetDaily
Today's WorldNetDaily reader poll asks: "What would you like to give Obama for Christmas?" Unsurprisingly, the top three answers are birther-related, with one of them being, "A one-way ticket back to Kenya."
What is also arguably unsurprising are the death threats piling up in the comment thread: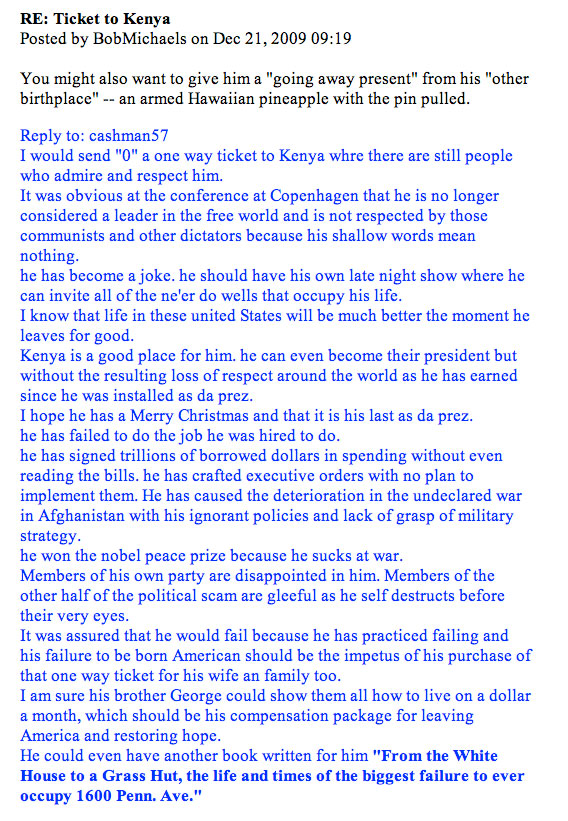 And Joseph Farah wonders why people don't consider WND a legitimate news site...
UPDATE: This is not the first time that WND readers have felt moved to threaten Obama's life.
UPDATE 2: More threats!
Posted by Terry K. at 12:30 PM EST
Updated: Monday, December 21, 2009 5:32 PM EST