Leo Hohmann Leaves Cash-Strapped WND With A Flurry of Muslim-Hate
Topic: WorldNetDaily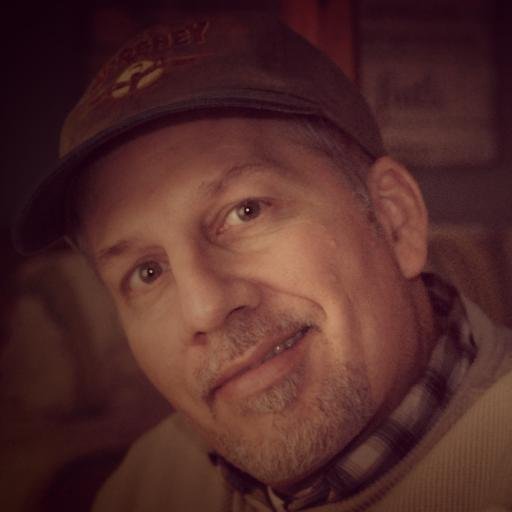 Leo Hohmann appears to be one of the WorldNetDaily employees editor Joseph Farah has intimated was laid off or let go due to its current financial crisis; his last byline was Jan. 7. Hohmann stayed true, though, serving as WND's resident Muslim-hater to the very end.
A Dec. 26 article by Hohmann carried thet headline "U.S. woman stabbed 14 times by Somali migrant, media go dark." Hohmann latched onto an unsubstantiated description of the alleged assailant as a "Somali" and ranted that the media wasn't covering that angle, lashing out in particular at a local newspaper that "did not return WND's calls Tuesday to inquire about why it went dark on such a brutal, unprovoked attack on a defenseless, unarmed woman walking home from work."
Indeed, Hohmann initially only identified the assailant as "black" and did not explain how he made the leap from "bnlack" to "Somali," let alone what the supposed identifying characteristics of a "Somali" are. Nevertheless, he then served up a list of unrelated crimes that somehow proved in his mind that the stabbing incident "continues a pattern of Somali crimes being covered up, downplayed, lightly investigated and eventually falling off the radar in Minnesota."
Hohmann followed up with a Jan. 3 article that included a clip of an TV interview with the victim, which according to him she described as "a black man in his early 20s, thin build, low-cut afro and a slight Somali accent." But according to the reporter in the TV interview, the description is of "black, mostly likely Somali with a slight accent" -- a slight but important difference showing that Hohmann's eagerness to impugn an entire country's immigrants over the act of a person who may not even be from there is driven by hate rather than any sense of justice.
Hohmann went on to criticized supposed "sloppy police activity" and complain that "police have still not released a composite sketch of the suspect, which would seem to be a normal course of action in a case like this."Hwe then trots out fellow Muslim-hater and adulterer John Guandolo spitting that "Minneapolis police and the sheriff's office there are so in bed with the jihadis they don't know which way is up."
Hohmann's most recent -- and, it appears, final -- byline for WND was a Jan. 7 article complaining that the name "Mohamed" came in third in the list of top baby names at one Minnesota hospital. Hohmann goes on to quote a man named Ron Branstner, whome he describes only as an "area resident," complaining about all the Somalis. In fact, he's a noted "anti-Islam and anti-refugee" activist so extreme -- he loves to rant that the United Nations sends Muslim refugees to the U.S. as "to divide and conquer, get rid of our Constitution, get rid of our way of life and implement it with another way of life called ... sharia law!" -- a speech he was to give was canceled when sponsors realized who he is.
So, in the end, it appears that funding -- and not the fact that he hates Muslims so much he falsely blamed them for a measles epidemic and lied about the makers of Chobani yogurt and its hiring of mostly Muslim refugees to such an extent that his articles had to be corrected months after the fact following what we can safely assume was a not-so-friendly phone call from Chobani's lawyers -- has caused Hohmann's tenure at WND to end with a quiet whimper. Sorta ironic, dontcha think?
UPDATE: Turns out Branstner isn't a Minnesota "area resident" at all -- he's from California. And he gets stuff wrong too. Hohmann won't be telling anyone at WND, or wherever he ends up, about that.
Posted by Terry K. at 4:52 PM EST
Updated: Tuesday, January 16, 2018 6:57 PM EST